Cheryl Bedford
Cheryl L. Bedford, a NAACP Image Award Nominee for "Dark Girls" and Baltimore native, holds a BFA from NYU's TSOA and MFA in Producing from AFI. She is currently based in Los Angeles, CA. As a Production Manager, Line Producer, and Producer, Cheryl has worked on countless film/tv/digital projects, including over 15 Independent Features. Ms. Bedford served as CFO and Supervising Producer for a boutique studio. She was formerly Chair of Diversity Development and a Producing Instructor at a Film School in Los Angeles, California. As Chair, Ms. Bedford developed the Diversity Series, the Industry Lab (creating a bridge from school to work), among other initiatives. She has also taught The Art of Line Producing at UCLA Extension in Westwood, CA. Cheryl was recently hired by her Alma Mater, The American Film Institute, as a Diversity Consultant. She will be conducting her first workshop, "Micro Aggressions in the Film and TV Industry" in August. Ms. Bedford formed her own company, Cheryl L. Bedford Productions, in January of 2001. More recently, Ms. Bedford started CLBP Helps, her 501(c)3 Charity to help minorities, women and local charities. In her spare time, she judges film festivals.
ZOE KEVORK
Zoe Kevork is a Canadian and US immigration and entertainment attorney with 12 years experience on both sides of the border. Since 2010, she has been the Managing Partner of Kevork Law building a reputation for success, efficiency and personal attention. Ms. Kevork specializes in entertainment-based immigration issues specifically and entertainment transactional matters generally. With her immigration clients, Ms. Kevork celebrates a 98% success rate across all areas. In 2016 the firm celebrated a 100% success rate across all immigration categories. On the entertainment side she has represented production companies, writers and producers at various stages of contract negotiations and film development.
Before launching Kevork Law, Ms. Kevork had a varied practice. She has previously served as a trade/legal advisor to the Ontario Government and as an entertainment and non-profit attorney for various arts councils and production companies in Los Angeles. She has spoken on the concept of a North American Monetary Union (ACSUS) and taught International Trade Law at Seneca College (Toronto, Canada).
Ms. Kevork has also spent several years as an entertainment industry professional. After an internship with Triggerstreet Productions (Kevin Spacey & Dana Brunetti), she went on to work with Academy Award winners Faye Dunaway, Fred Roos and Francis Ford Coppola. In 2011, she produced her first feature film HERE, which premiered at the Sundance Film Festival. Currently, Ms. Kevork remains active in the entertainment industry by producing several animated series in various stages of development and is a partner in Infinite Echo Entertainment, a talent/business management and production company.
Most recently, under the auspices of FWD.us Ms. Kevork spoke on investment-based immigration issues during LA Startup Week and at privately sponsored seminars in Dubai, UAE. She is also the annual speaker to the Academy of Canadian Cinema and Television on entertainment-based immigration topics.
Ms. Kevork is a proud Armenian-Canadian-American lawyer and film producer and in her spare time gives back to the community by producing concerts for Armenian artists and as President of Canadians Abroad of Southern California.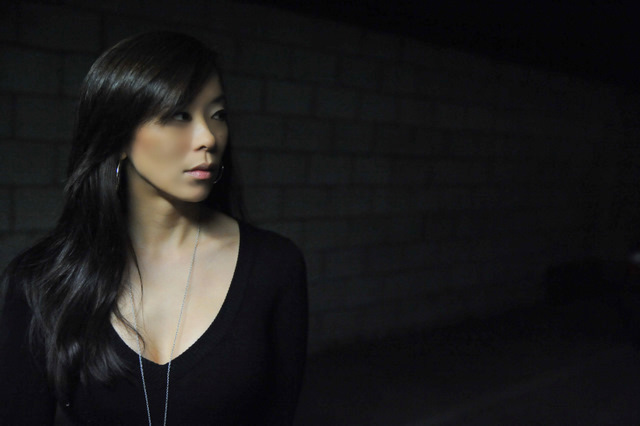 Yuka Kobayashi
Yuka Kobayashi has over 20 years of experience in the Entertainment Industry and is the Co-Founder of Trifecsome Media, LLC, consulting, creating, and executing high level strategy for digital, social, and original content. Formerly the Director of New Media and Alternative Content at Stan Lee's POW! Entertainment for the past 15 years, she developed and produced content across all verticals: web, social, video, gaming, live events, publishing and consumer products. With a previous background of 10+ years of on-set experience, Ms. Kobayashi has also transitioned to being a Producer of numerous independent feature films, music videos, web series, and digital shorts.
Steven Reich
Steven Reich is a three time Emmy-nominated writer and producer. He is Co-Executive Producer of City Walk and California Coastal Trail on KCET/Link. As Vice President Creative Affairs at IRS Media he supervised the development and production of over a dozen feature films including, Circuitry Man, One False Move and Shakes the Clown - aptly described as "the Citizen Kane of alcoholic clown movies." Writing and producing credits include: Wolves: A Legend Returns to Yellowstone and Emmy nominated Avalanche: The White Death, Finding the Next Earth and Emmy nominated Alien Earths for National Geographic, Valley of the T-Rex for Discovery, Killer Subs in Pearl Harbor, Secrets Beneath the Ice and What will the Future be Like? for NOVA, The Liberty Bell for Independence Hall in Philadelphia and a series of films for George Washington's Mt. Vernon Estate and Gardens. He is a Communications Award Finalist of the Keck Futures Initiative sponsored by the National Academy of Sciences and winner of the Chris Award and National Educational Award for the Advancement of Learning Through Broadcasting. Reich serves on the Board of Directors of Ocean View Farms Community Garden.
Rashaana Shah
Rashaana Shah is an actress from India who has starred in feature films such as Colours of Passion (Rang Rasiya) and The Last Monk, which were both selected for screening at the Cannes Film Festival, and she also starred in IFC's miniseries Bollywood Hero. Her short films Mumbai Trilogy and My Mother (Aamar Maa), have been selected for screening in prestigious film festivals around the world.
In 2012, Ms. Shah co-founded Mulberry Films that specializes in books to films adaptations, based in Los Angeles and New York. Ms. Shah is a producer on such features as Blowing Up Right Now, which is set to release this year. She is currently working on several projects that will go into production in 2019, The Piano Tuner and The Sanctuary.
Mike Ashton
Mike Ashton is an Emmy award-winning Creative Producer, Director and VFX Supervisor who has created immersive Live Action and Animated experiences with brands such as Disney, TBS, FX, Fox Sports, Samsung, Facebook, Oculus, Toyota, Vice and more. Mike specializes in utilizing innovations in technology to create cutting edge viewing experiences for consumers. Previously, Mike advised a global cloud-based VFX start-up and launched the digital division of Ashton Kutcher's Katalyst Media.
Jordan Foley & Jonathan Rosenthal
Jordan Foley - Partner
Jordan is an independent film & television producer and consultant currently in post production on three features: DESOLATE, directed by Frederick Cipoletti - starring Will Brittain, Callan Mulvey, Tyson Ritter and James Russo; ALL SQUARE, directed by John Hyams - starring Michael Kelly, Josh Lucas, Pamela Adlon, Tom Everett Scott and Harris Yulin; and ALONE, directed by John Hyams, starring Jules Willcox, Marc Menchaca and Anthony Heald.
His first feature film, THE OPEN ROAD, was written and directed by Michael Meredith, and stars Jeff Bridges, Justin Timberlake, Mary Steenburgen, Kate Mara, Ted Danson, Lyle Lovett and Harry Dean Stanton. It was released theatrically in August of 2009. His second feature, PUNCTURE, premiered at the 2011 Tribeca Film Festival and was released theatrically later that year. PUNCTURE, directed by Adam and Mark Kassen, stars Chris Evans, Michael Biehn, Jesse L. Martin and Vinessa Shaw.
Jordan has also produced several short films with award winning filmmakers and actors.
Aside from producing, Jordan has consulted and assisted in the packaging of multiple feature films, including SMALL TOWN SATURDAY NIGHT, starring Chris Pine and John Hawkes, QUANTUM QUEST, starring Chris Pine, Samuel L. Jackson & James Earl Jones, HESHER starring Natalie Portman and Joseph Gordon-Levitt, as well as a documentary, which he Executive Produced called, FISHTAIL, with Harry Dean Stanton.
Jordan's television experience includes producing shows for National Geographic, the Reelz Network, MSNBC, "Catfish" for MTV, "Bizarre Foods Delicious Destinations" for the Travel Channel and Gabriel "Fluffy" Iglesias' #1 show on Fuse, "Fluffy Breaks Even".
Aside from being an independent producer, Jordan has worked as a financial/business affairs and creative/development consultant for several independent film/television production companies. As a consultant, he was responsible for developing content, packaging talent, grooming & closing investors and managing a staff of creative & production employees.
Prior to producing and consulting, Jordan spent two years in New York City in business & legal affairs at Miramax Films where he developed relationships with executives across the industry. He spent time working in International Sales
assisting on multiple foreign pre-sales deals. While at Miramax / Dimension, he worked with countless studio execs, agents, managers and filmmakers on multiple award winning films, box office successes and independent classics. Jordan is a member of the Producers Guild of America and the Directors Guild of America. He received his BA in Liberal Arts from St. John's University in Collegeville, MN in 2001.
Jonathan Rosenthal - Partner
Jonathan is an actor, writer, director & producer. He received a Bachelor in Film and TV from Bond University's school of film and television, with an emphasis in directing and writing. At twenty he returned to California and worked as a set designer under the direction of art director Gabor Norman on a number of pictures. At twenty-one he was an executive producer on his first feature CAR JACKED, starring Stephen Dorff and Maria Bello, under the guidance of producer Dan Grodnik (POWDER).At twenty-two he enrolled at the Beverly Hills Playhouse and began his acting career with teachers Art Cohan and Michael Petted. In 2011 he left California to attend the Royal Academy of Dramatic Arts in London where he studied under the direction of Tilly Vosburgh, later returning to the Beverly Hills Playhouse. In 2012 / 2013 he starred in the indie features: MOBSTER KIDS, QUARANTINE LA, SEVENTY-NINE, and TREASURE HUNTERS. In 2014 / 2015 he studied at the Lee Strasberg Theater and Film Institute and appeared in the film STAR CROSSED alongside Mischa Barton.
In 2015, Jonathan wrote and produced his first film, a long form / short film entitled THE PINHOLE AFFECT. He then went on to produce and appear in the film, MOLLY. In 2016 he co-starred in the Steven Seagal film, END OF A GUN.
Jonathan wrote, produced and co-starred in the feature film, DESOLATE, which is where he met producing partner, Jordan Foley. DESOLATE stars Will Brittain, Callan Mulvey, Tyson Ritter, Bill Tangradi, Natasha Bassett and James Russo. The film is currently in post production.
After completion of DESOLATE, Jonathan and Jordan formed Mill House Motion Pictures. They produced their first feature under the banner, ALL SQUARE in June/July 2017. The film was directed by John Hyams (UNIVERSAL SOLDIER: DAY OF RECKONING) and stars Michael Kelly, Josh Lucas, Tom Everett Scott, Pamela Adlon, Isiah Whitlock Jr, Harris Yulin and Yeardley Smith. ALL SQUARE is also currently in post production. The second film, ALONE, is also in post and was also directed by John Hyams, starring Jules Willcox, Marc Menchaca and Anthony Heald.
Jonathan is in development on several feature film and television properties for Mill House Motion Pictures.